You may be considering
a professional coach if you are:
A working mom or dad who wants to have more fun with and be more connected to their family.

An entrepreneur who wants to start a new business
or strengthen an existing one.
A corporate or sales manager who wants to improve your job performance, or that of your team's.
A professional who wants more of a life for yourself beyond the walls of your office.
A homeschooling parent who wants to have a successful school year while staying on top of your
other responsibilities.
You can have the life you want!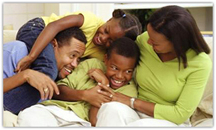 I coach people such as these by working with them on clarifying their goals, priorities, and values; by helping them identify what they really need to be complete, content, and joyful; by partnering with them in developing strategies and effective tactics to get what they need; by providing a safe place for them to try out their ideas; and by helping them stay true to themselves.
If you can relate to any of the above individuals, contact me to set up a free, complimentary coaching session to see how we can work together. And while you're here, click on the links above to learn more about coaching and CNS Coaching as well. I look forward to hearing from you!

Carol Newlin Searles